MEA Virtual Executive Boardroom on AI for Telco and Cloud Services.
We had the pleasure to participate in NetApp's virtual event. Taking place on 7 September, the boardroom discussed how data management solutions can remove bottlenecks at the edge, core, and cloud to enable more efficient data collection, accelerated AI workloads, and smoother cloud integration.  The main objectives of the event were:
– To hear from AI leading vendors how data management technology can enable more efficient data collection and accelerated AI workloads and how it can be used for building intelligent cloud services
– To learn from NetApp and NVIDIA service provider customer SberCloud how to evolve from IaaS and HPC to AI Cloud Platform
– To get acquainted with the experts from the companies that can help you on your AI and cloud journey.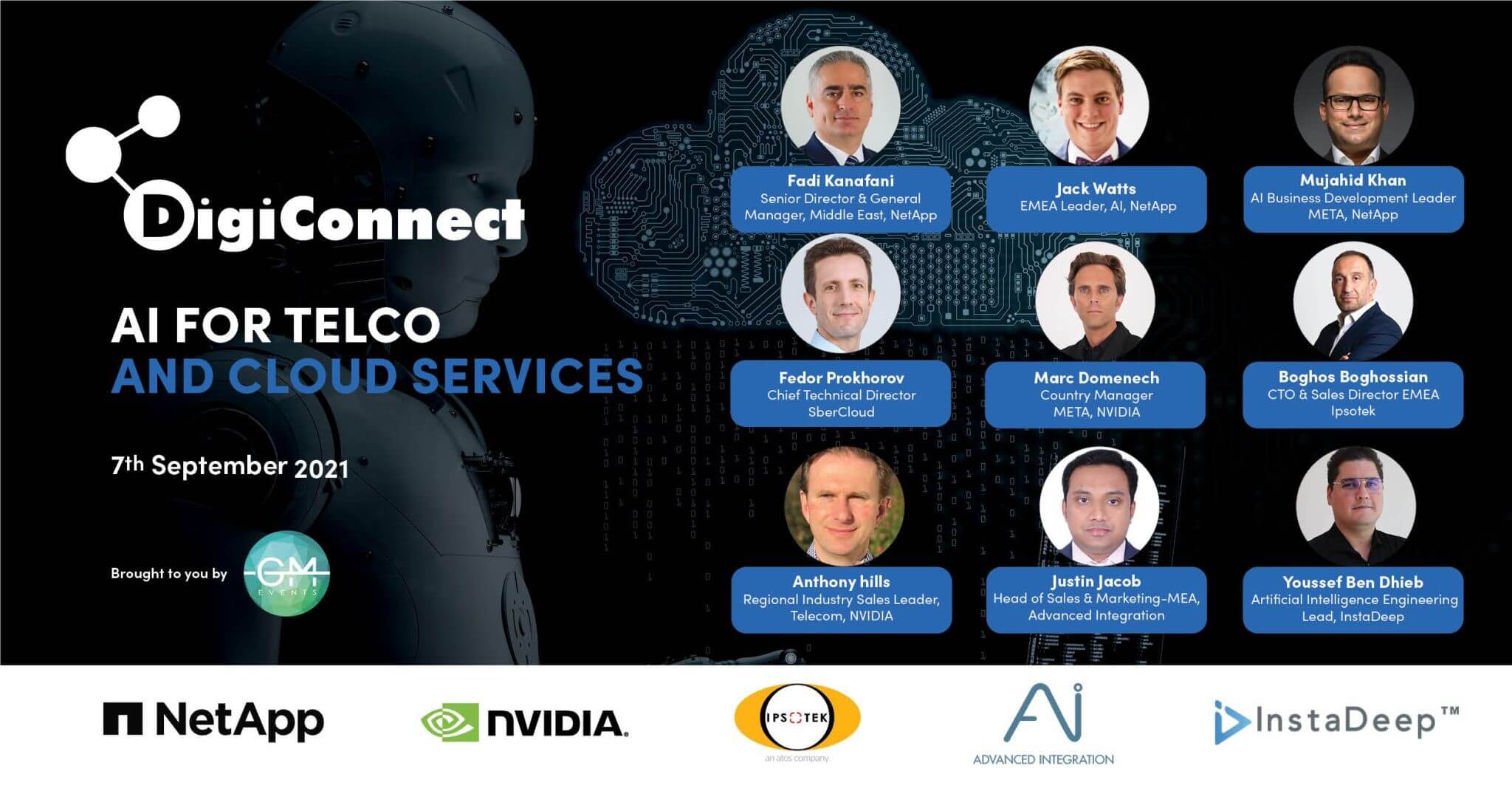 We had the chance to discuss what we offer at AI and how we can help companies integrate artificial intelligence in their systems. Thank you NetApp for this opportunity and we can't wait for future events and collaborations,