Advanced Integration awarded the Emerging Technologies partner of the year by Logicom and NetApp
During Gitex week we got the chance to meet our partners NetApp and Logicom and got awarded emerging technologies partner of the year. We would like to thank Logicom and NetApp for their support throughout this year. Earlier this year we signed a reseller agreement with NetApp, thanks to this partnership, Advanced Integration is offering top of the line hybrid cloud data services and data management solutions that focus on High Performance Computing storage ecosystem. It is good to mention that NetApp offers both premises and cloud storage solution. From a software point of view, the rich API libraries provided by NetApp makes it really easy for the end user to interact with his storage infrastructure. Upon that NetApp ONTAP AI software which is targeting specifically the AI operations allowing to monitor, maintain and scale the storage hardware up to 100%. We are really proud of and hope the coming years we will be doing great business together.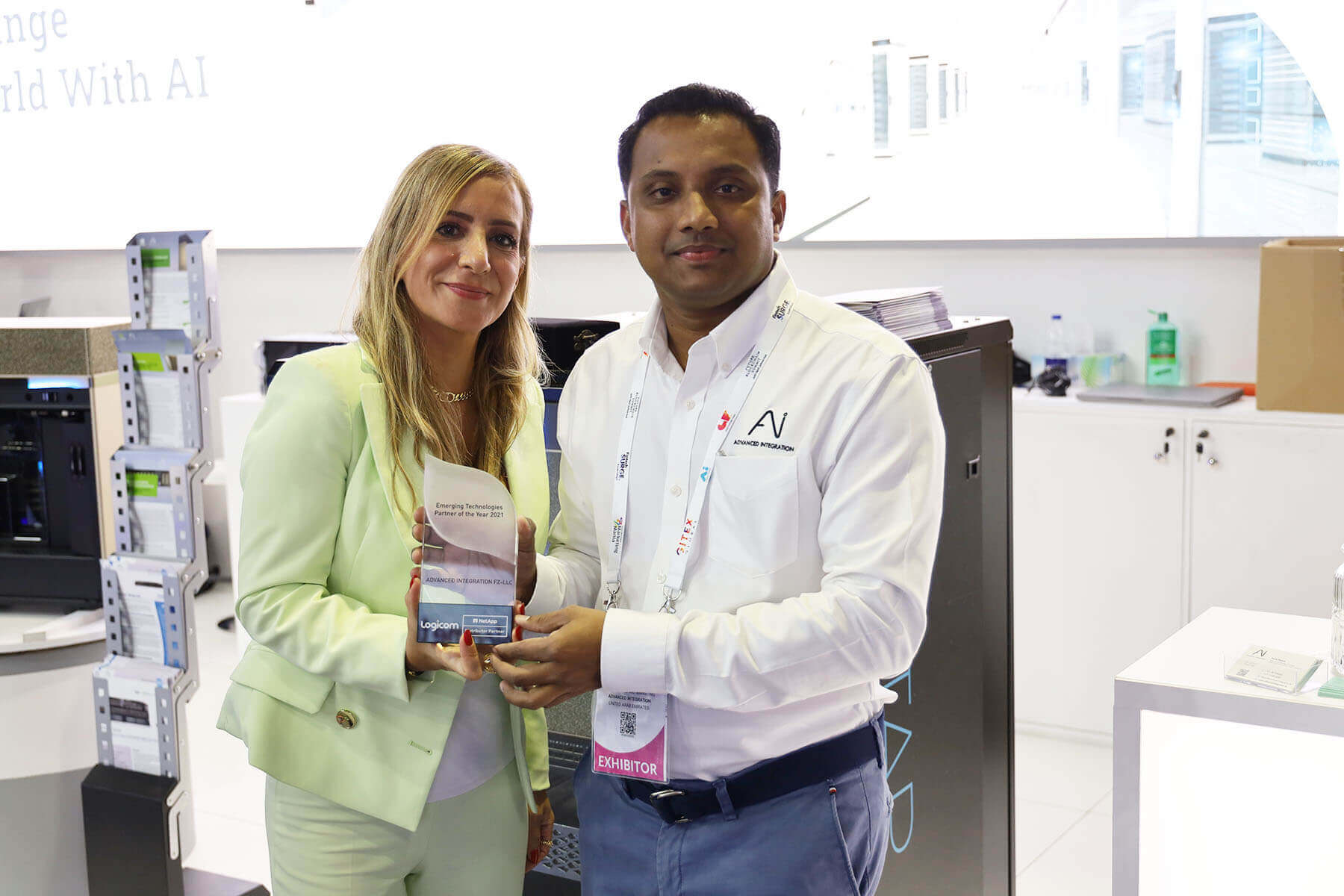 An award title to receive from Logicom for NetApp storage as an ''Emerging technologies partner of the year'' was very exciting for Advanced Integration in year 2021. We Look forward to have great success coming years and our partnership grows much stronger together. Always ambitious to have such appreciation in the future as well.